Inexpensive Macadamia nuts in bulk for processing
IFS certified
Best-priced nuts in top quality
Ideal for further processing
Macadamia integrifolia
Available in bulk (11,34kg)
Worldwide shipping
Well priced - and high quality
Our Ingredient Style Macadamia convince with top quality at a low price.
IFS certified, you can be sure that our nuts meet high quality and safety requirements.
They are a cost-effective alternative that is perfect for further processing: for example, for chocolate,
protein muesli or vegan milk alternatives.

Baked goods, chocolate and more: Our macadamia nuts can be used in so many different ways.
Our macadamia nuts in bulk are particularly suitable for health-conscious, fitness-savvy and exclusive target groups - after all, they have a high content of proteins, fiber and valuable fats. For example, our macadamias can be used to create vegan products, clean-eating food*, fine confectionery, or protein-rich keto foods that impress with their taste and nutritional values.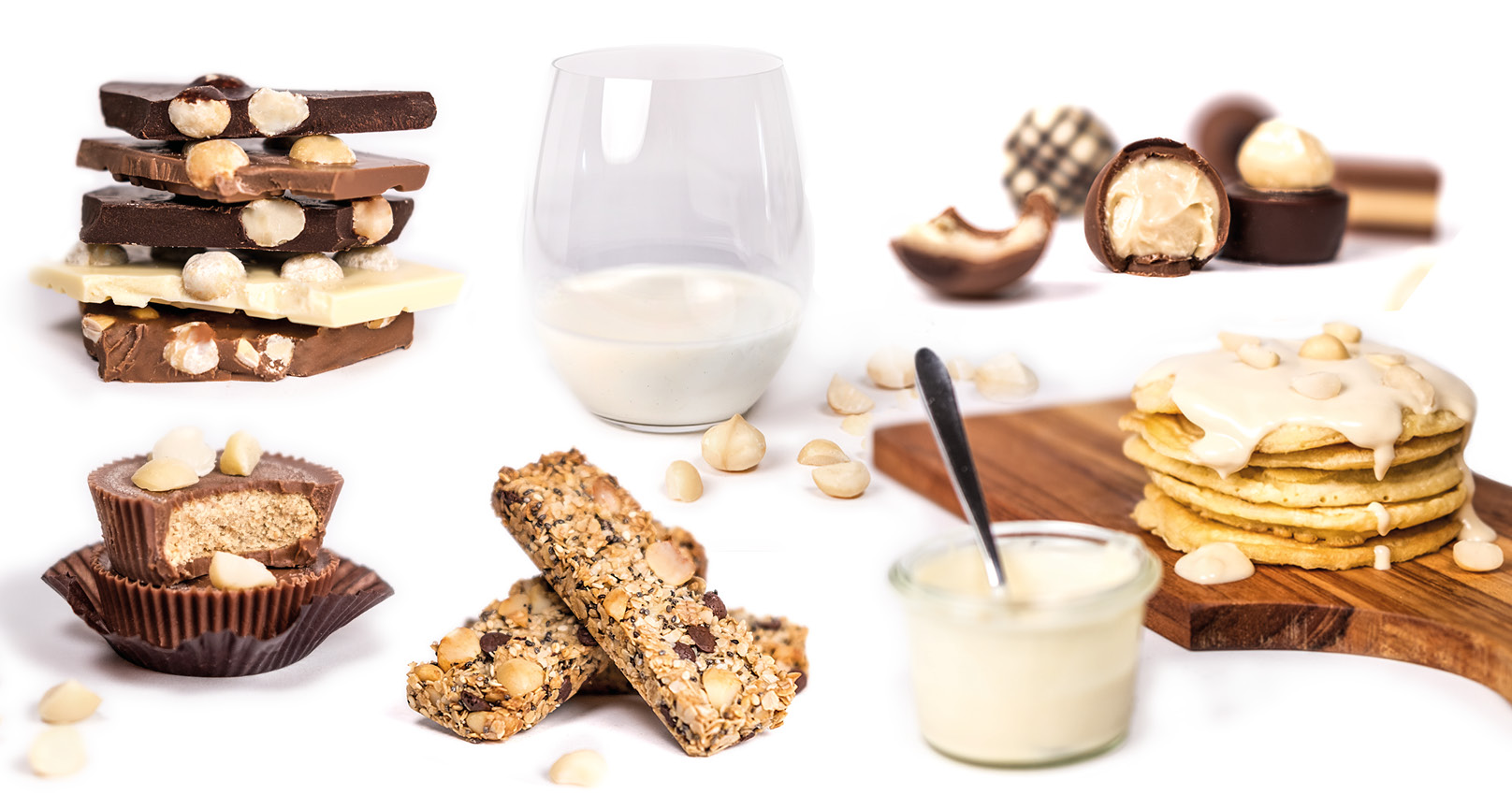 Possible products are:
Macadamia nut drink
Vegan cheese
Chocolate coated macadamia nuts
Cereals and keto bars with macadamia pieces
Macadamia pastries
Macadamia ice cream
Sauces and pestos
...
and much more
From whole nuts to pieces - you can choose between these sizes
Our Ingredient Style Macadamia nuts in bulk are available in different sizes.
They all meet our multiple certified top quality with food safety guarantee. Whether whole nuts, pieces or flakes: We can supply the right macadamia nuts for a wide variety of requirements, worldwide of course.
You want a product containing or made from macadamia nuts?
The Ingredient Style Macadamia nuts therefore are particularly versatile in product development - especially since we offer them in different sizes.