Dried mango from our own production
LIMBUA offers premium quality dried mango for wholesale. With years of experience in the food industry, we take pride in harvesting fresh Mangos and preserving them through careful air-drying. Our B2B customers benefit from competitive pricing, customized order quantities and reliable deliveries. By purchasing dried mango from us, you not only receive a high-quality product, but also a partnership built on trust and customer satisfaction.
Varieties: Tommy, Kent or Apple
Gently dried in raw food quality
Fruity sweet and juicy
From certified small farmers
Available in bulk from 8 kg
"Dried mango" is the name given to mango fruits that have had most of their moisture content removed by dehydration. They are a popular snack and can be found in many grocery stores. In addition to our macadamia nuts and Avocados , the  Mangos  come from our organic small farmers.
The ripe fruits are peeled and gently dried after harvesting on organic mixed farms in our manufactories at the foot of Mount Kenya, so that they retain their fruity freshness. They are naturally sweet and contain no added sugar.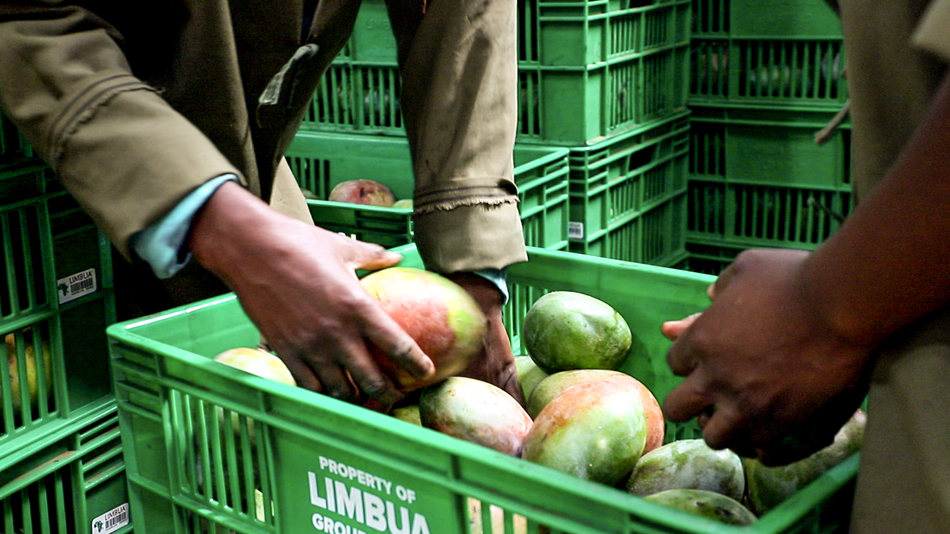 Fruits sorted by hand
The processing of the fruit is done by hand: at the beginning, the freshly harvested Mangos are sorted by hand according to ripeness and appearance. In our own production, the peeling, cutting and coring takes place under strict hygiene precautions. In this way, we guarantee the highest food safety and hand-picked quality.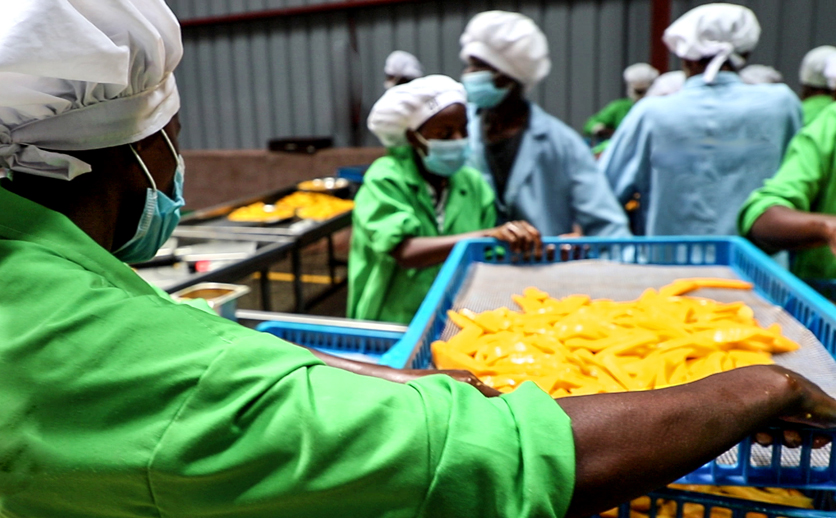 LIMBUA mango production
Dried mango is a great source of vitamins and minerals, including vitamin C, vitamin A, and potassium. It's also a good source of dietary fiber and antioxidants. Mangos are not only a delicious snack, but also a versatile ingredient for a wide range of products, from granola bars to exotic baked goods. It can also be used as an ingredient in recipes such as smoothies and cookies.
Our  Mangos  are multi-certified and naturally GMO and pesticide free, as well as free of sulfur and preservatives.