Organic Macadamia nuts for exclusive use
Natural macadamia nuts

Raw food quality

Macadamia integrifolia

Available in bulk (11,34kg)

Worldwide shipping

For processors and traders
Cracked and selected on site
Macadamias are most valuable as whole nuts. To minimize breakage, they are cracked by hand in Kenya using special tools. This is followed by a visual selection and separation process into whole and half macadamia kernels, macadamia chips, nuts with color variations, etc. Because of this unique process, our customers have the choice between many different styles in 11.34 kg bulk.

The macadamia nuts are sorted by hand for the highest quality standards

Sustainable and fair all around
Our smallholders cultivate LIMBUA macadamia in organic mixed cultivation. They do not use synthetic chemical sprays and fertilizers and rely on the power of nature. Local field managers supervise them from cultivation to harvesting throughout the year. Additional jobs are created there so that the added value can grow locally. All those involved are paid a fair wage. This is officially confirmed and controlled by the Fair-For-Life certification.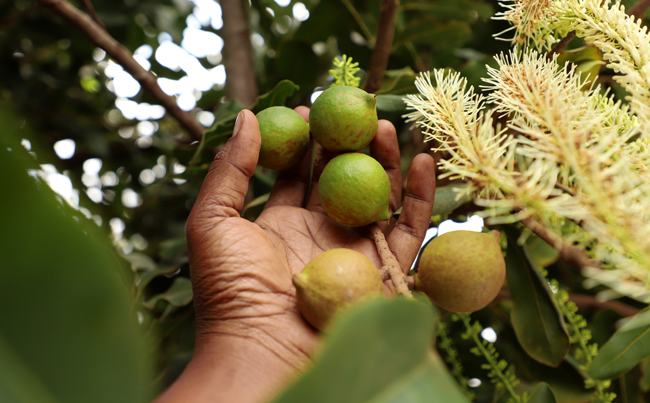 Macadamia on tree on certified smallholder farm

LIMBUA Macadamia Styles
Style 0
Whole LIMBUA organic macadamia nuts
> 20 mm for snacking, fine confectionery or private label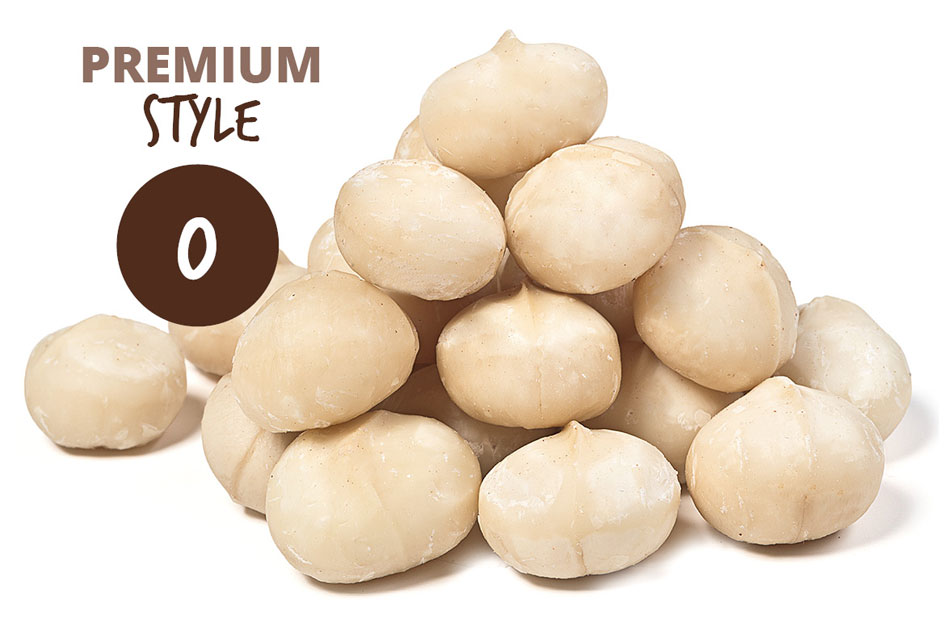 Style 1
Whole LIMBUA organic macadamia nuts
16 - 20 mm for snacking, for fine confectionery or private label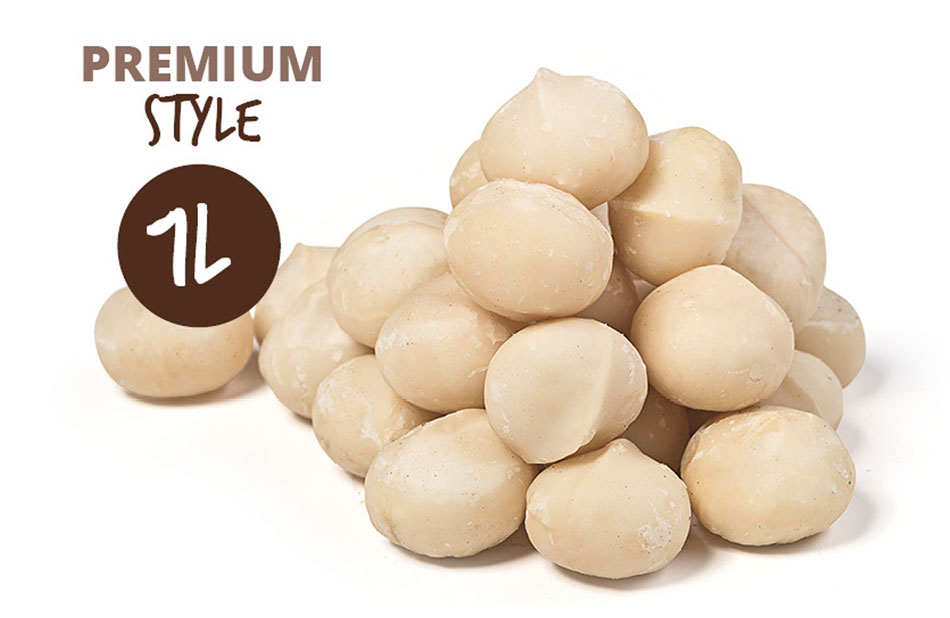 Style 2
Half and whole LIMBUA organic macadamia nuts
12,5 - 16 mm for snacking, for fine confectionery or private label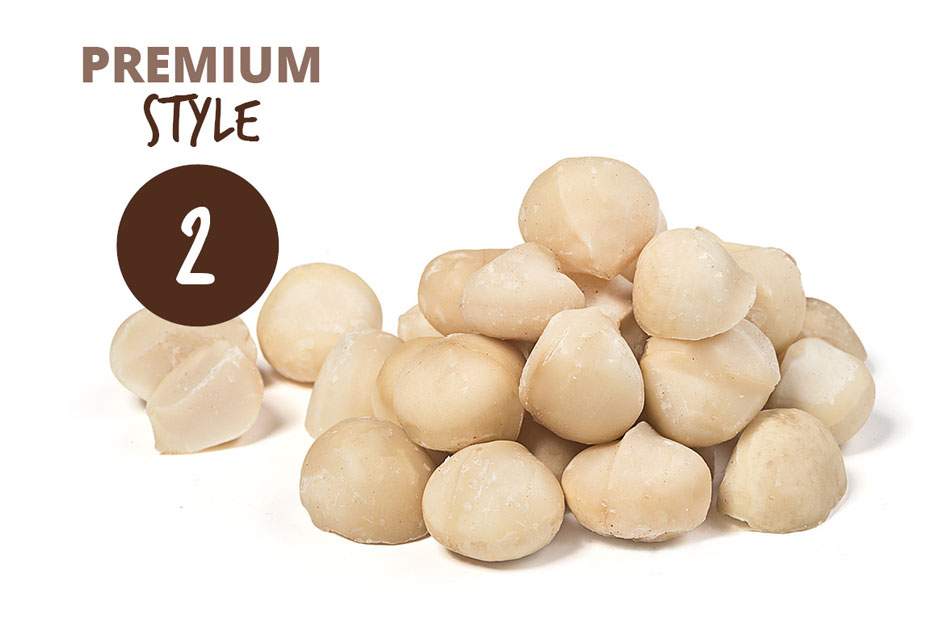 Style 4
Half LIMBUA organic macadamia nuts
10 - 16 mm for snacking or for further processing to butter and oil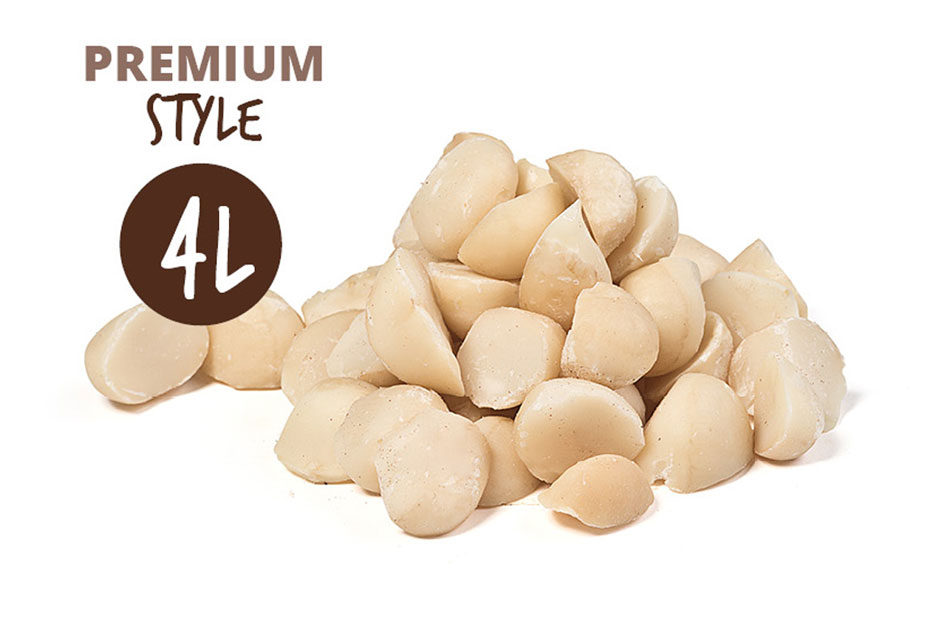 Style 6
LIMBUA organic macadamia pieces
4 - 10 mm for muesli, bars, pastries, as topping for bakery products and salads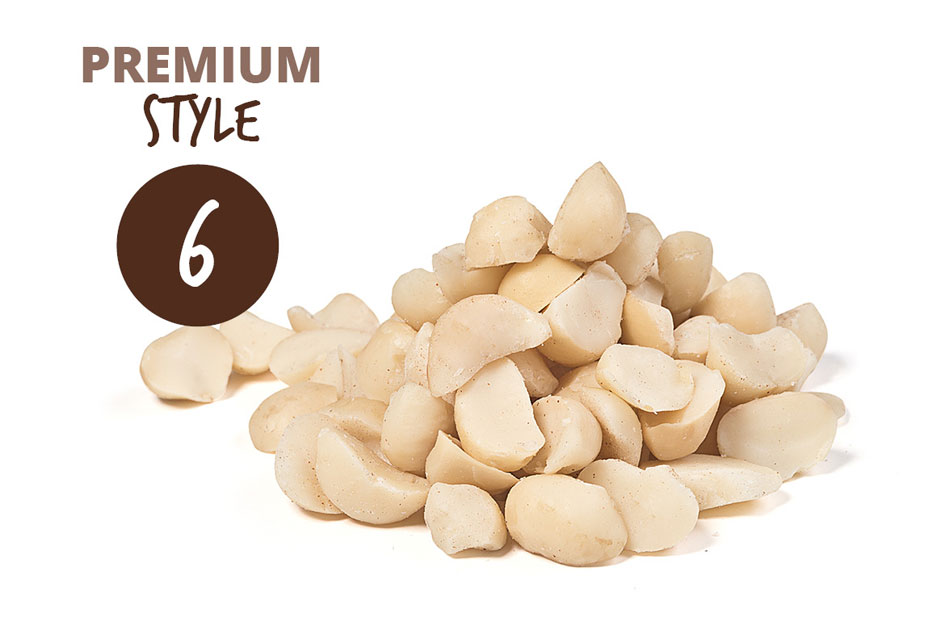 The macadamia nut is often called the queen of nuts. On one hand this is due to its size, on the other hand it is the special components that make it so valuable. Due to its high content of unsaturated fatty acids, its consumption is recommended by many nutritionists as part of a cholesterol-, lactose- and gluten-free diet. In addition, the macadamia nut scores with calcium, magnesium, phosphorus, iron, zinc and essential vitamins. It is also playing an increasingly important role in vegan diets as an ingredient in macadamia milk or macadamia cheese. 


Macadamia milk for vegan or ketogenic target groups
Refinement according to your wishes
In addition to our raw quality assortment, we offer roasted macadamia nuts in a variety of flavors. We also offer macadamia nut butter and macadamia oil for you in premium quality. Just contact our sales team.