Roasted macadamia nuts with exquisite flavor
As a B2B supplier, we understand your business needs and provide you with a reliable source of premium roasted macadamia nuts. Our focus on quality and freshness ensures that your customers will always be satisfied. We offer attractive bulk order pricing and flexible delivery options. Expand your offerings to include these exquisite nuts and provide your customers with an unparalleled taste experience.
Roasted nuts with flavor
Macadamia integrifolia
Available in bulk
Worldwide shipping
For processors and traders
Roasted macadamia nuts are a popular snack. Macadamia nuts are known for their buttery texture and rich, nutty flavor, and roasting them brings out their natural sweetness and enhances their flavor even further. Our handpicked macadamia nuts are now available in four different flavors:
covered in sweet honey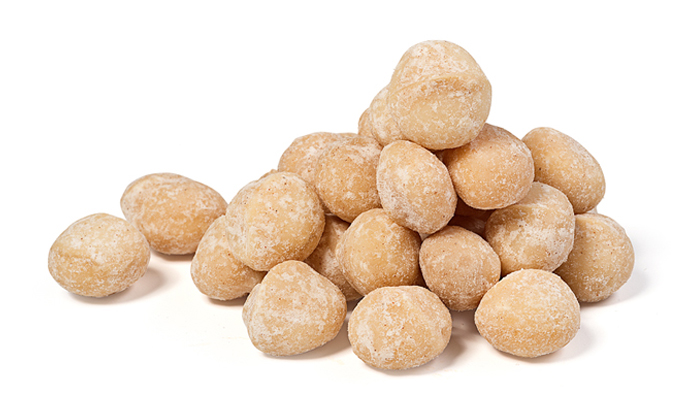 covered in hot chili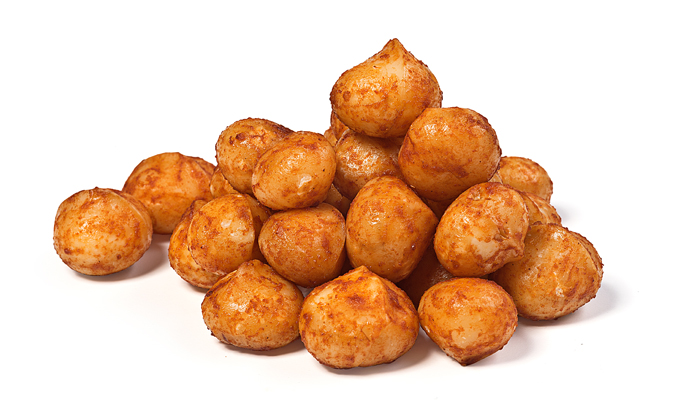 covered in spicy barbecue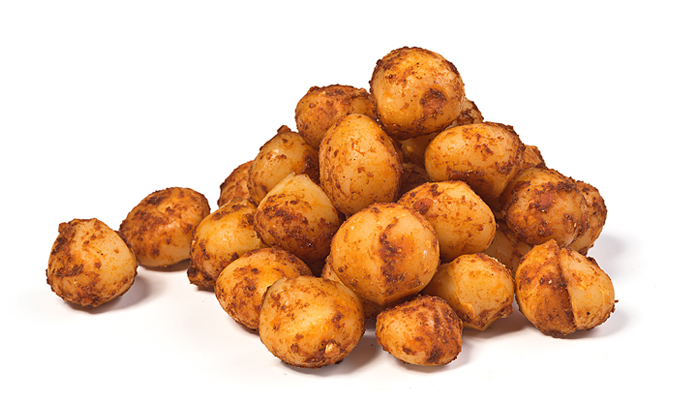 covered with salt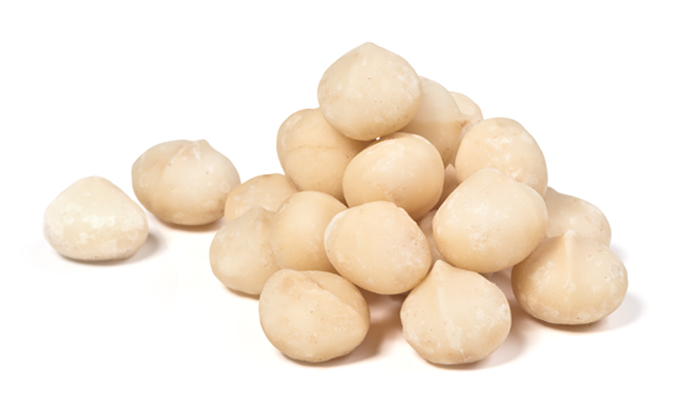 and optional bespoke varieties, according to your wishes*
Roasted macadamia nuts can be enjoyed as a snack on their own, or they can be used as an ingredient in recipes such as salads, baked goods, and trail mixes. From the classic ariety to creative combinations, you will find just the right selection to surprise and delight your customers. Ourmacadamia nuts are carefully selected, gently roasted and refined with high-quality ingredients to guarantee an irresistible taste experience.
Try the queen of nuts in these delicious flavors and enjoy an exclusive, exceptional macadamia treat. The combination of these ingredients offers a sweet and savory snack option. The refined macadamia are certified several times.
* Bespoke flavors are available upon request, depending on purchase quantities.